| | | | |
| --- | --- | --- | --- |
| Date | 2003-12-29 | Read Num. | 3137 |
Ther mold can produce massively with two line slide type of mold..
Eject System is unique technique of SungWoo that took out patents for invention in Korea.
The customers can choice the material of core pin and we basically adopt assab-steel xw 10, stavax which is easy to change on mass producing. We provide parts apiece which are made precisely.
Our first rule is making durable molds that can stand quick injection time.
두줄 슬라이드 방식으로 특화된 방식의 제품 취출로 양산성을 높여 줍니다.
제품의 취출 방식은 성우 실용신안 등록 된 기술입니다.
코어 재질은 고객의 선택 사양으로 할수도 있고 기본적으로 아삽 xw10,stavax를 사용.
양산시 부품의 마모로 인한 부품 교체시 용이하도록 낱개로 표준 정밀가공가공되어 매우 쉽게 부품 교환이 이루어집니다.빠른 사출 타임에도 견딜수 있는 견고한 금형 제작을 최우선으로합니다.
▣ Subject : BARREL-32,40CAVITY, 2SET SLIDE MOLD
▶ Filename : b_barrel_l.jpg /
▶ SIZE : 640 X 600 [Image Download]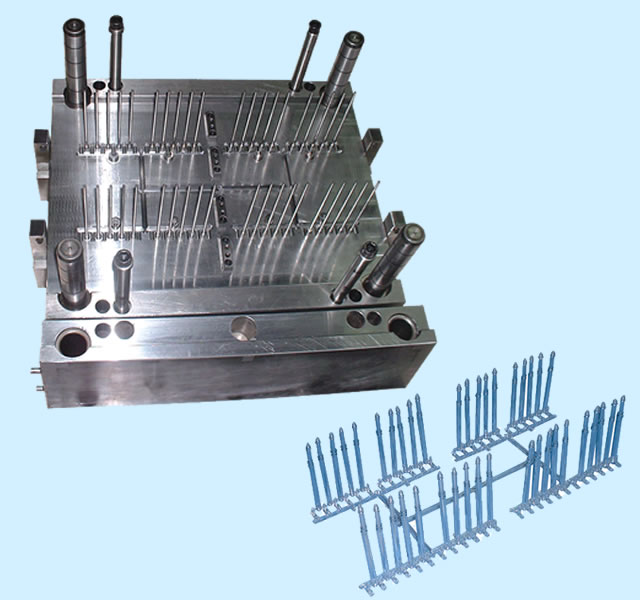 Special > Barrel
MOLD BASE
KP4, FUTABA TYPE OF KISHIN
MOLD TYPE
MAIN CORE MATRIAL
ASSAB - XW10, STAVAX
HEAT TREATMENT
HRC 55~65 DEGREES
CORE PART STRUCTURE
CHANGEABLE CAVITY
THE QUANTITY OF CAVITY
32, 40
SPECIAL QUALITY
CONTENT
BARREL-32,40CAVITY, 2SET SLIDE MOLD